An illustrated, zigzag fold wedding invitation printed on Freelife Kendo, 300G.
The inspiration for this illustration came easy, as their wedding will be set in Portugal, on a beautiful location, where its colourful houses, sunny beaches and characteristic alleys not only represent the warmth of the country itself, but reflect the wonderful personalities of these two people as well. The illustration hints at the beautiful, historical location that they've picked out for their wedding.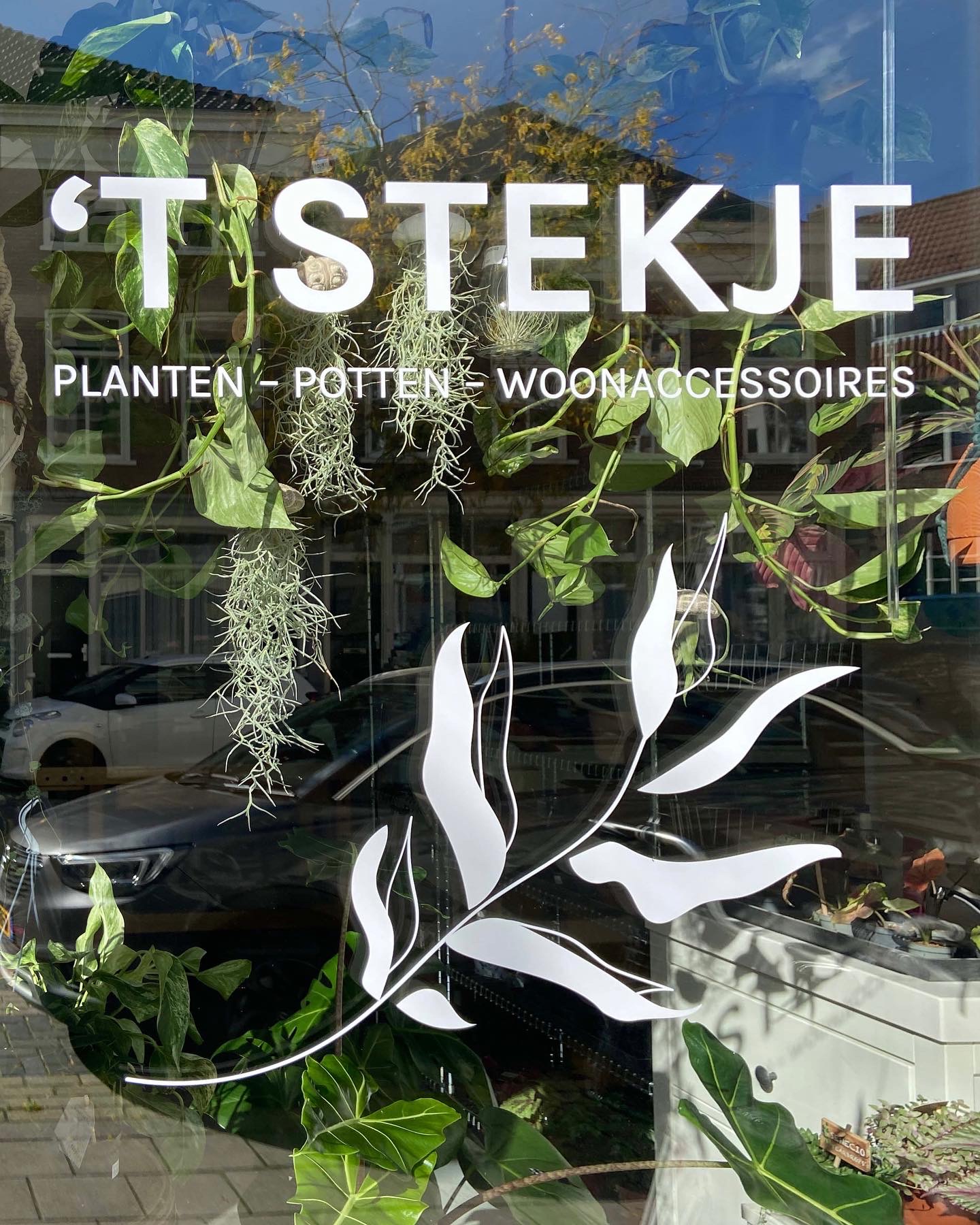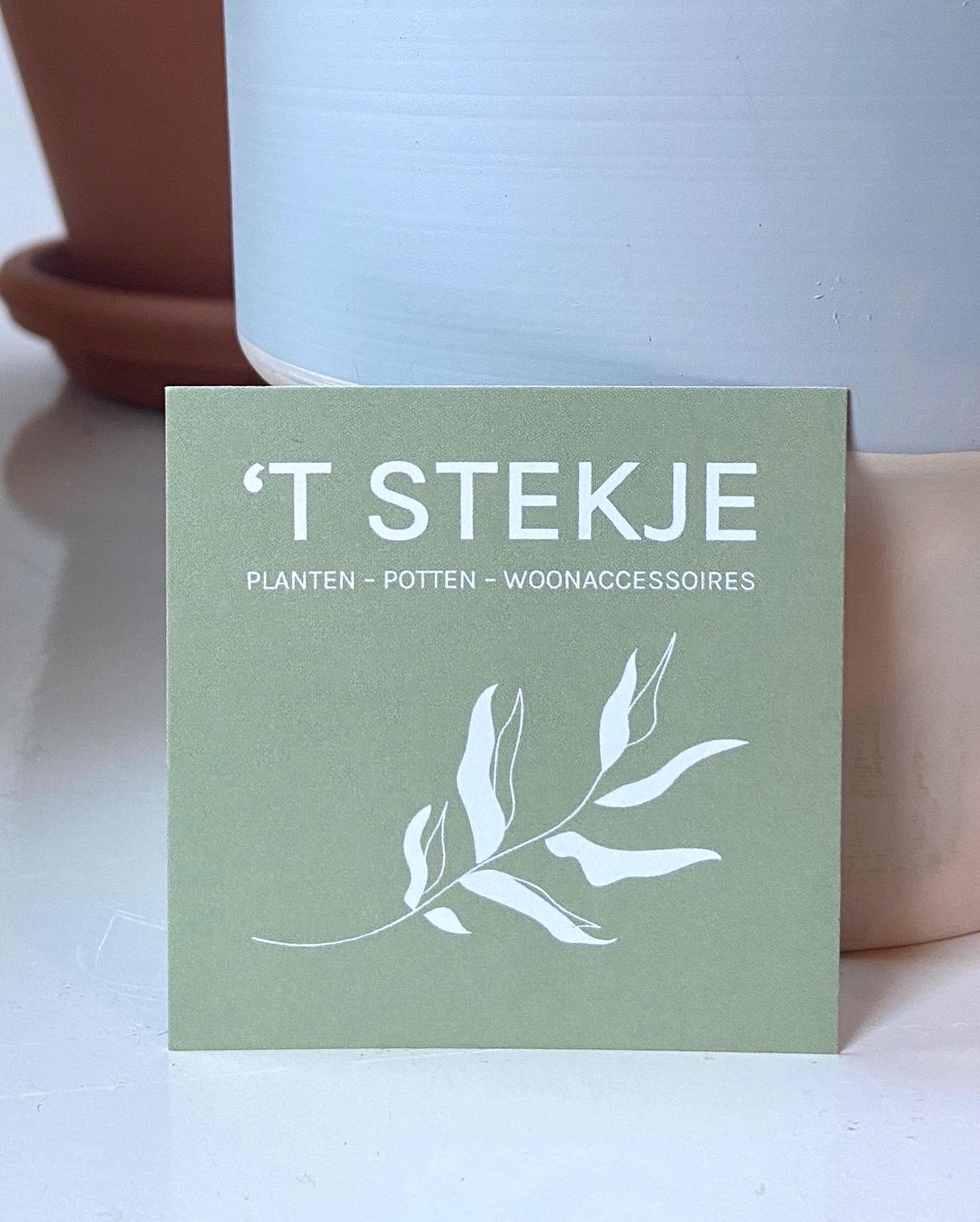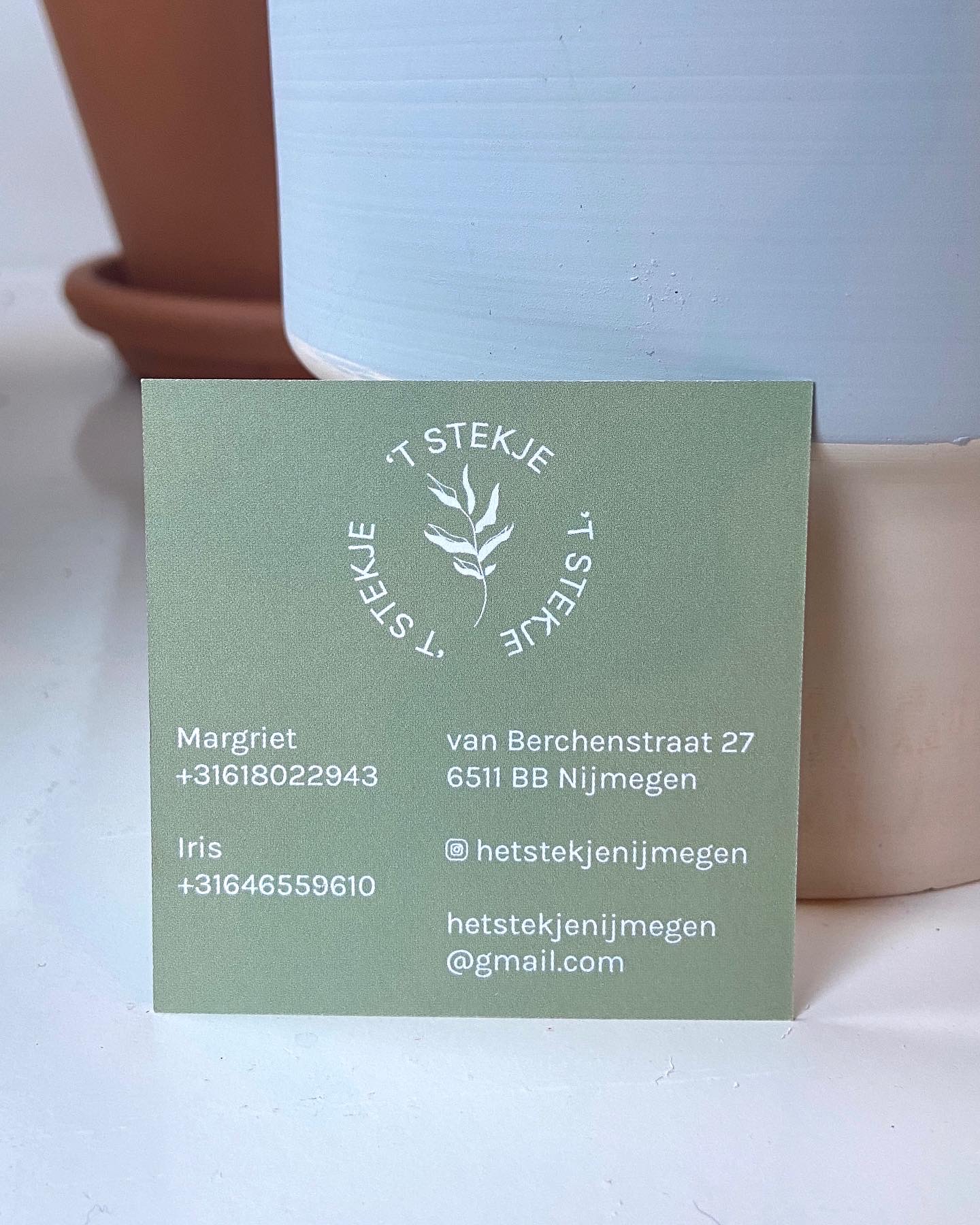 An identity designed for 'T Stekje, a small, family owned shop, selling plants, pots and other accessories for your home. The goal for the businesscards and window sticker was to create a fresh, simple design that would illustrate the authenticity of the store. Printed on Paperwise, the recycled paper gives the card a natural feel to it.
Voedsellab: de Groentesnijderij
2021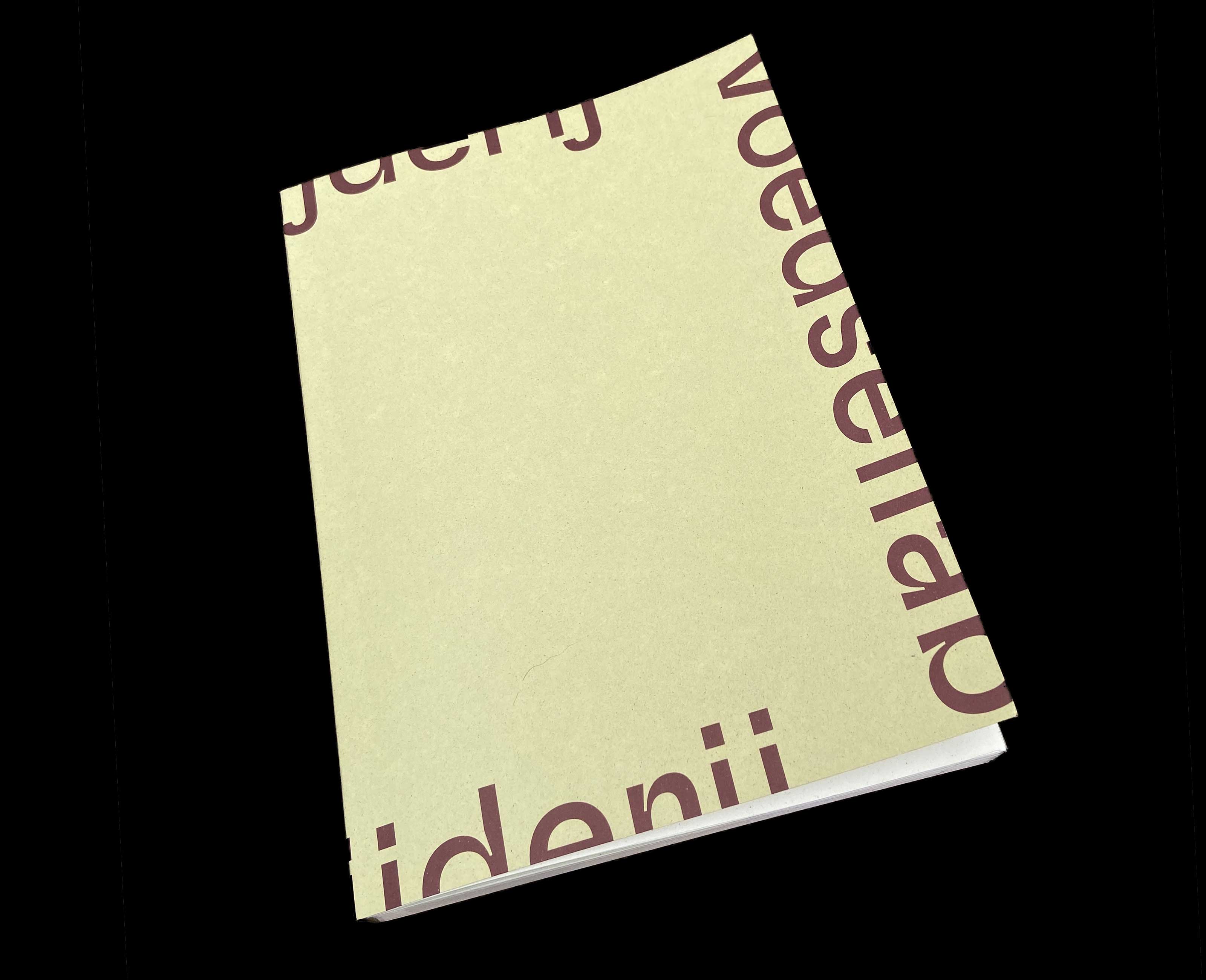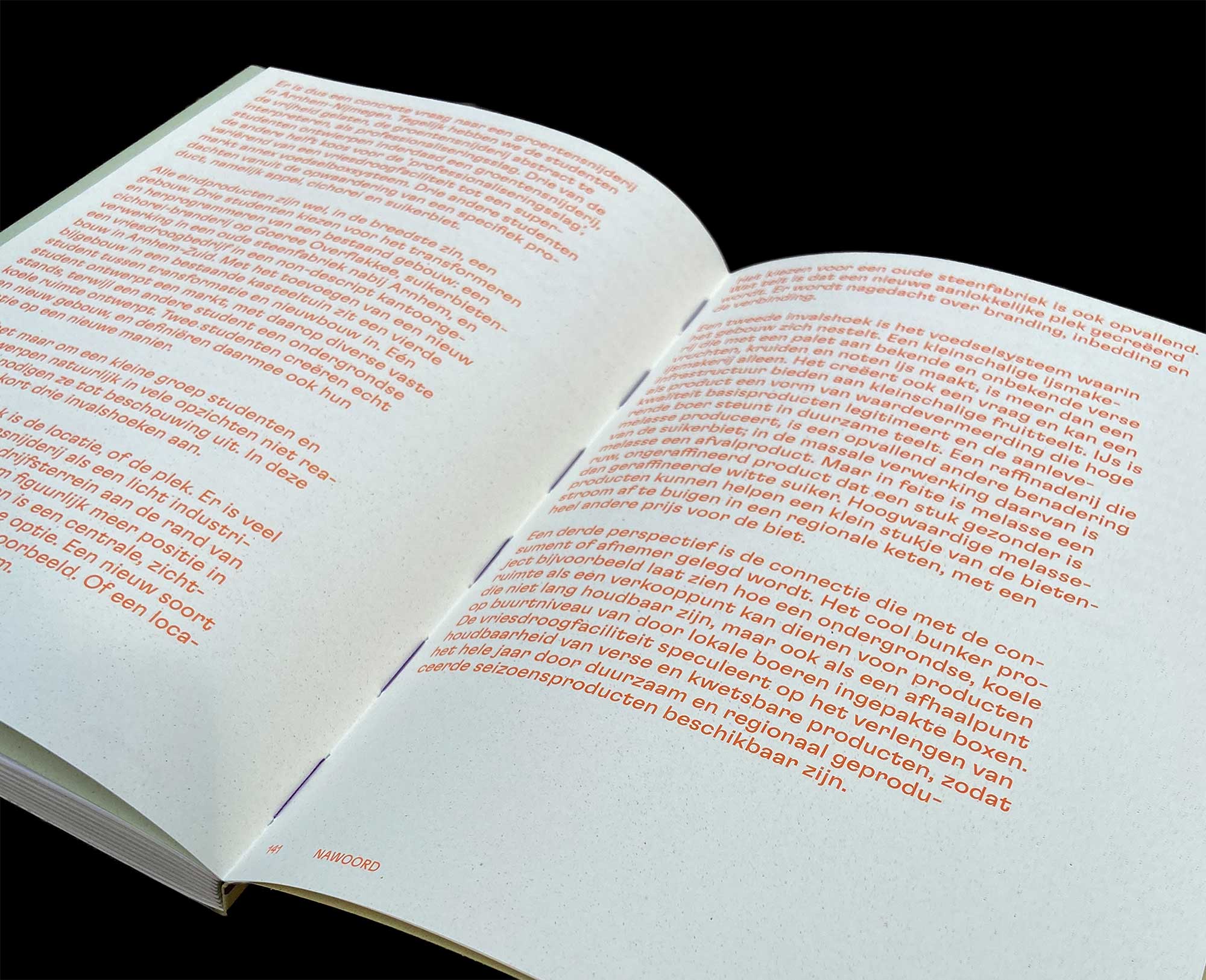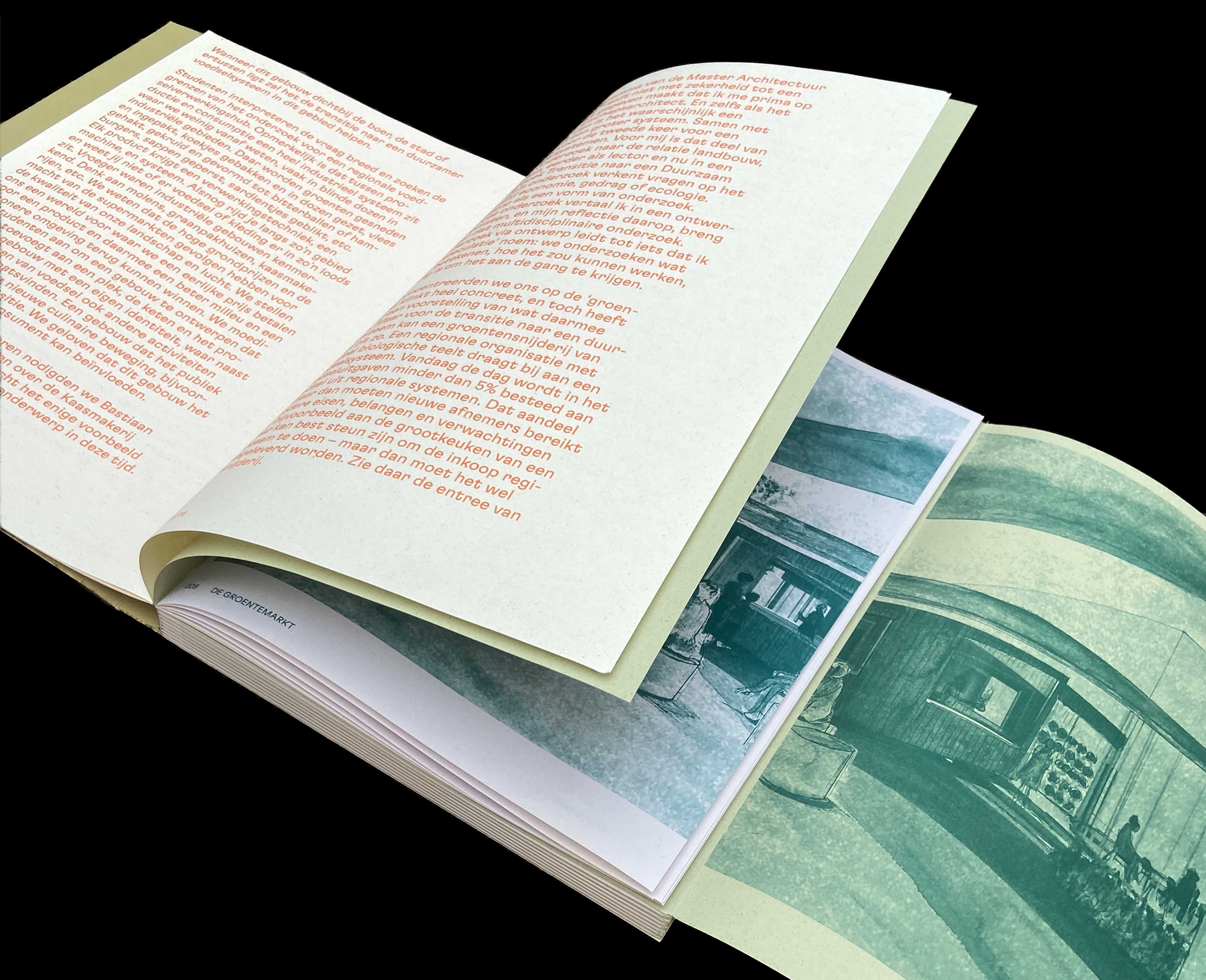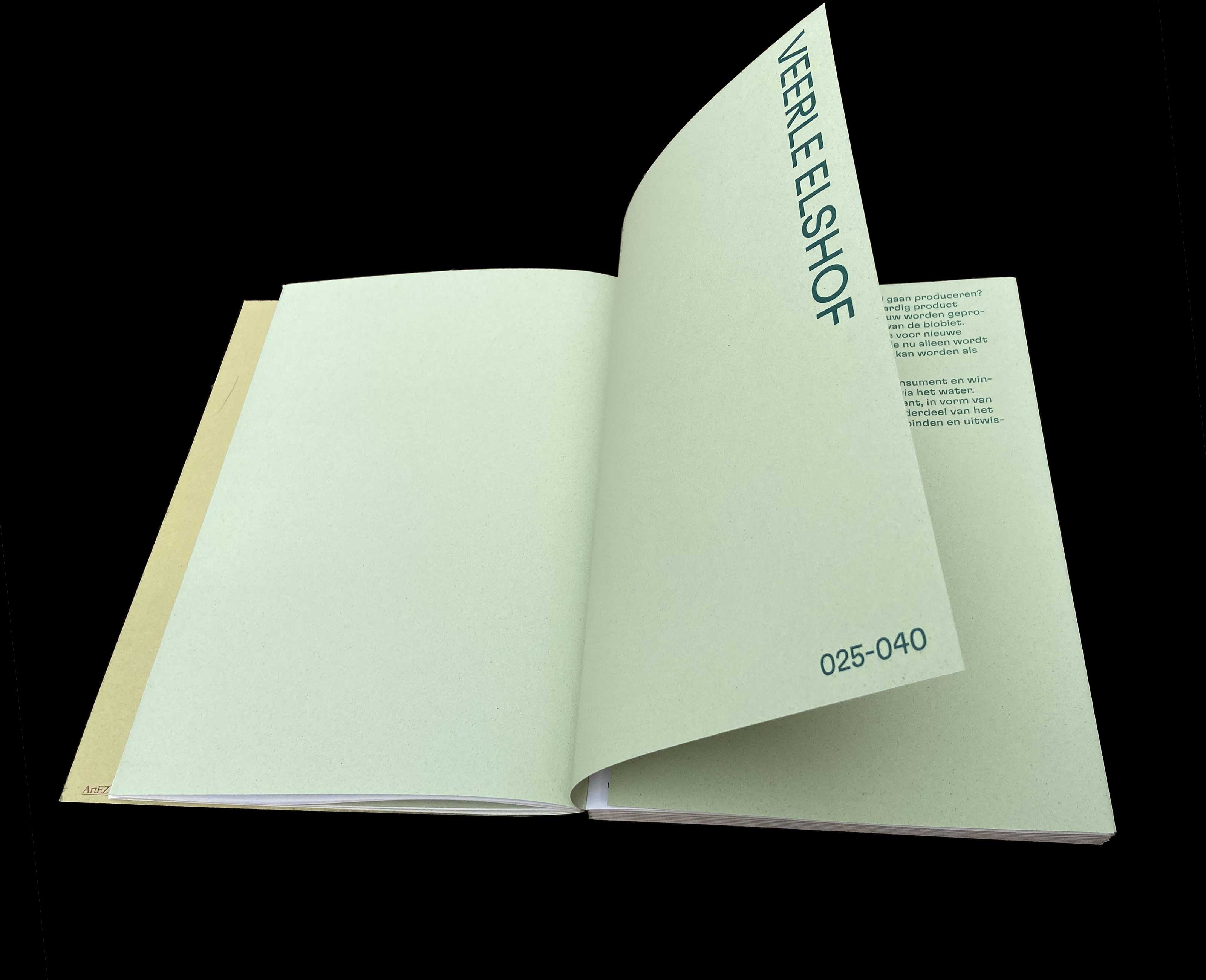 Publication for ArtEZ Architecture MA. Our goal was to create a book that was as sustainable as possible in material, but that would also communicate that in the way it looks and feels. The book resonates with the student's initial assignment- to create an innovative way to produce, use and sell vegetables in a new, sustainable way.

In collaboration with Iris de Graaf.
Printed by Drukkerij Tielen.